South American Adventure, Bolivia and Chile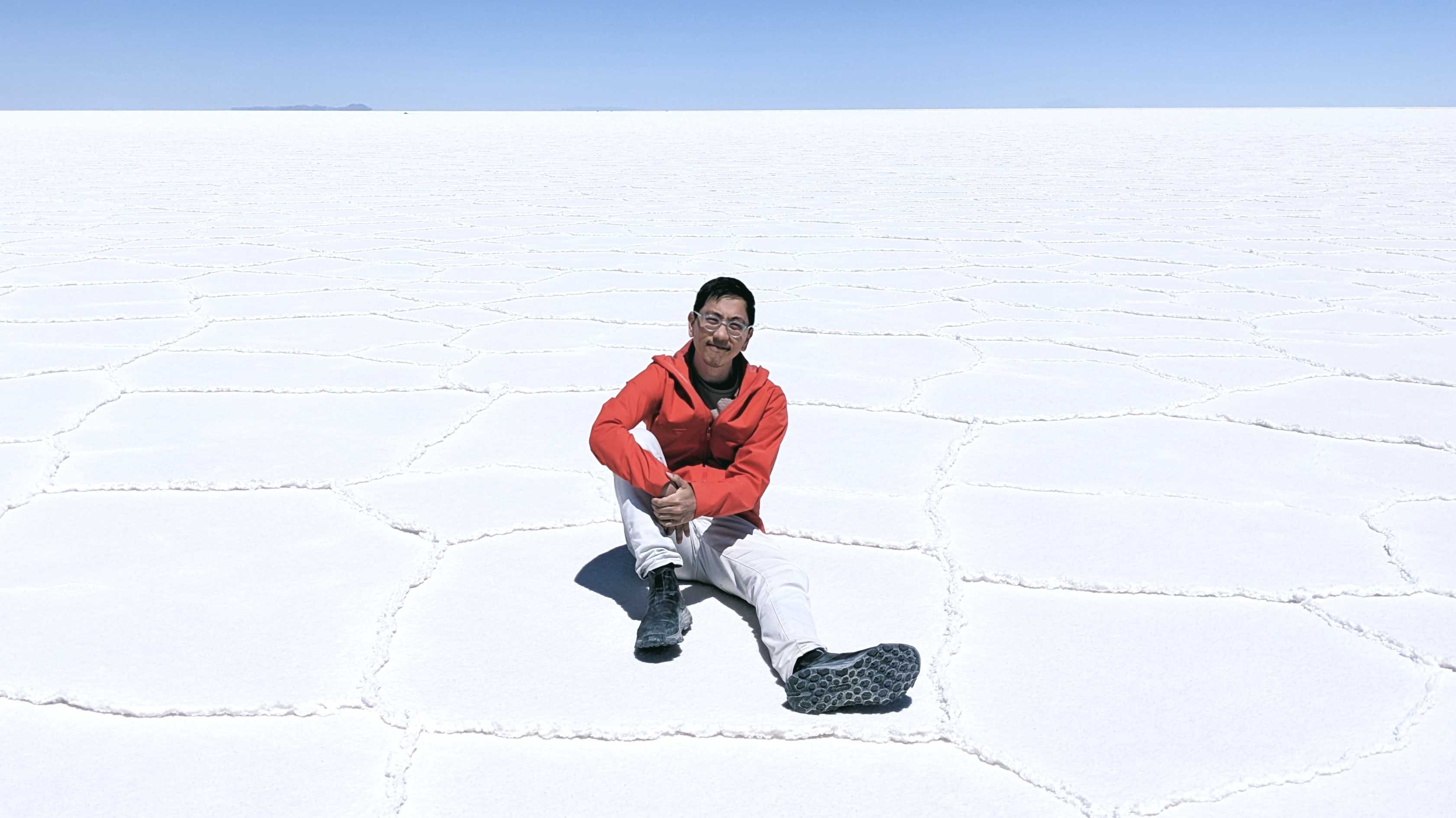 Previously, I wrote about "Recharge" as an employee benefit, having worked at Meta for the last five years - but I didn't always intend to spend it retraining for technical interviews, rewriting my CV and job hunting in a difficult time in the market.
The original plan was actually to spend a few weeks exploring a corner of the world I'd never been to on a solo adventure, so I consider myself quite lucky that I was able to use the time I have between jobs instead to travel abroad earlier this month.
How did I pick where to go? My selection criteria boiled down to:
visiting a new continent out of the seven: I was born in Asia, grew up in Oceania, live in Europe, and visited North America several times for work, so it was between Africa, South America or Antarctica
a less popular destination: I wanted to visit a place that would be at least a bit off the beaten track, which ruled out places like Peru and Morocco (although their LGBT+ rights record is also a big deterrent)
diversity in activities: landscapes, food tourism, UNESCO World Heritage Sites, learning about different cultures and history
After some shortlisting, it came down to Bolivia or Ecuador, and ultimately I picked Bolivia since Ecuador (especially the Galapagos Islands) was better suited for travellers in groups.
Because there aren't any direct flights between the UK and Bolivia, I had to visit an additional country to get to Bolivia and logistics wise Chile made the most sense, which is how I ended up on British Airways' longest direct flight from London to Santiago.
I'm happy to report that Bolivia is a nation steeped in a rich history, strong culture and majestic beauty in every corner, and I'm privileged to have experienced a small slice of it. Chile is also a wonderful place and there's certain interesting benefits of going between the "most developed" and "least developed" nations in the region, notably how both countries relate to each other and their tangled shared past...
Some cute and interesting things I observed in my time there:
vicuñas, which I think are cooler than llamas
I enjoyed the Bolivian custom of wishing the diners on tables at a restaurant as you enter or exit the place, "buen provecho" - strangers and friends alike.
I have a lot of respect for the cholita women, which goes beyond their distinctive dress of bowler hat, big fluffy skirt and braided hair - there is an air of tradition, tenacity and timelessness in how they go about their day to day
repeated names for places, including two Moon Valleys, repeated saints (sans), and having streets in cities named after other cities so end up with situations like having a restaurant with an address of La Paz, Sucre, which is not in La Paz but in Sucre. I guess Bolivia has two capitals so that should have been the first warning sign!
several UNESCO World Heritage Sites, including Potosi, Sucre and Valparaíso
Less enjoyable moments (but just as important to the experience):
learning about the Pinochet era in Chile and the continued fallout that the country faces to this day
the absolutely terrible state of most toilets in Bolivia, where you might not be able to flush toilet paper or you might not be able to flush at all (instead having to pour a bucket of water to do it manually), and all of this after having paid to use them. Thankfully the tour guide was happy to allow me to use the "Inca toilet" where required 😅
mild altitude sickness and sleepless nights acclimatizing
being unimaginably dry and having to hunt down moisturizer
getting a very specific sunburn only on my upper lip (which will stay for months because that's how my skin just does)
Don't let any of the challenges above put you off from visiting the area though - I had such an eye-opening and enriching time on this trip and I'd recommend these places to anyone wanting to really see and experience something unique in the world.
To finish, here's a small selection of photos from the thousands I took for you to enjoy!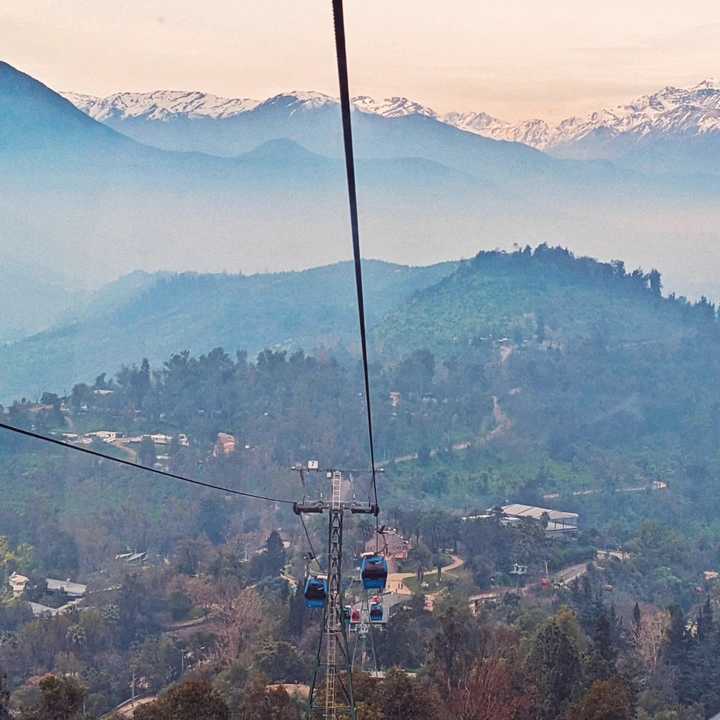 1. San Cristóbal Hill, Santiago, Chile - Santiago's largest green space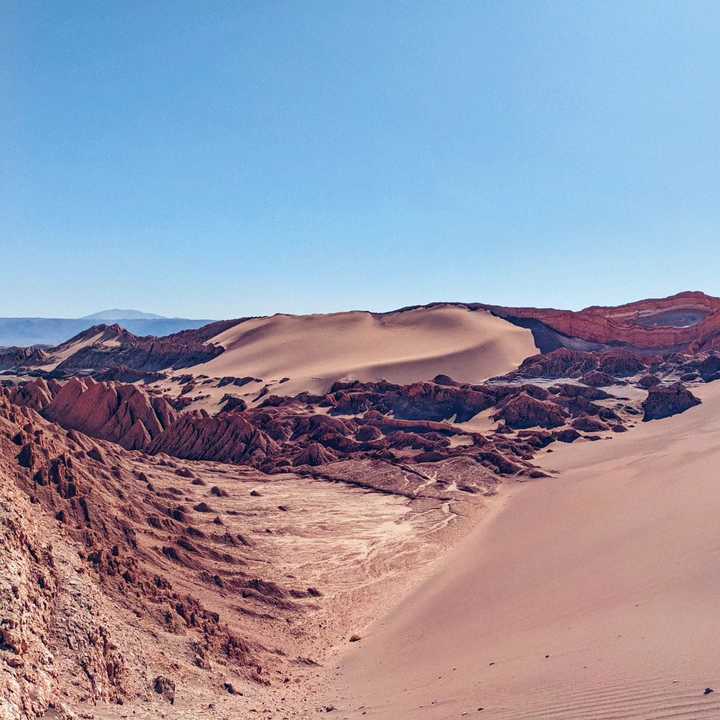 2. Valle de la Luna, San Pedro de Atacama, Chile - From the top of Duna Mayor (Big Dune)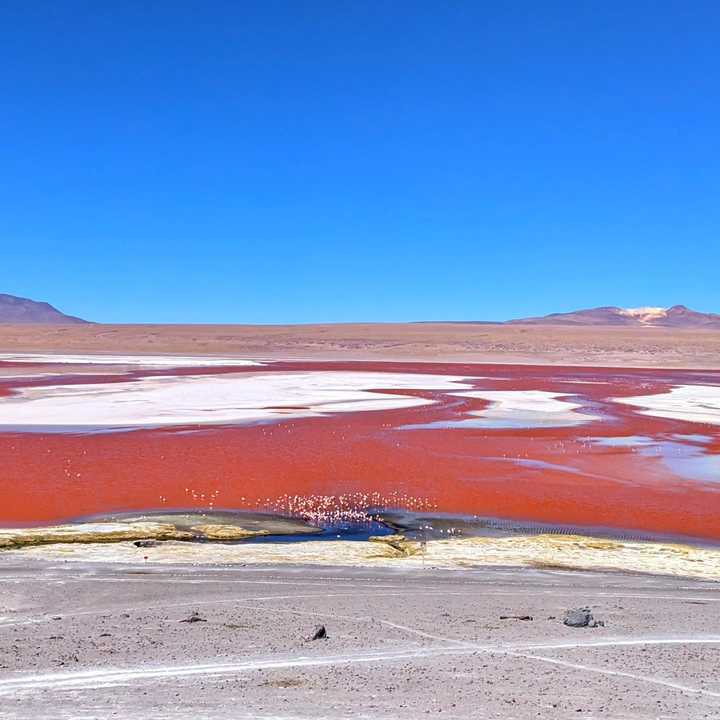 3. Laguna Colorada, Eduardo Avaroa National Park, Bolivia - Flamingos dining on algae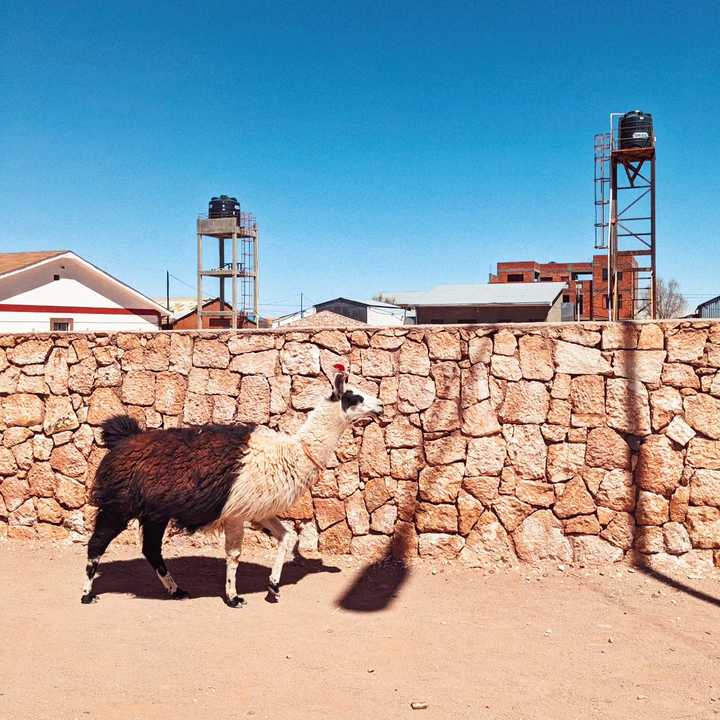 4. San Cristóbal, Bolivia - A llama casually walking the dusty streets of the mining town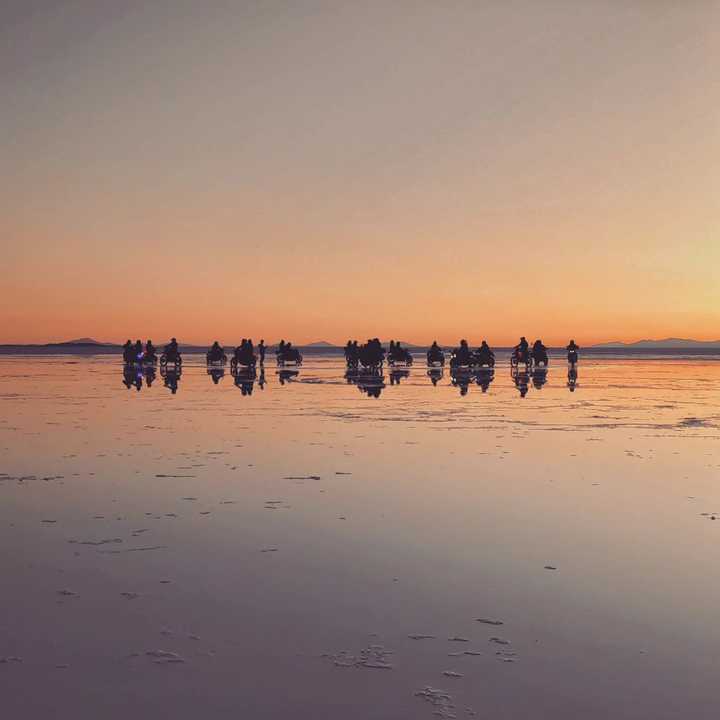 5. Salar de Uyuni, Bolivia - Underneath the mirror surface is a very salty lake
6. Cayara, Bolivia - Historic hacienda where Antonio José de Sucre stayed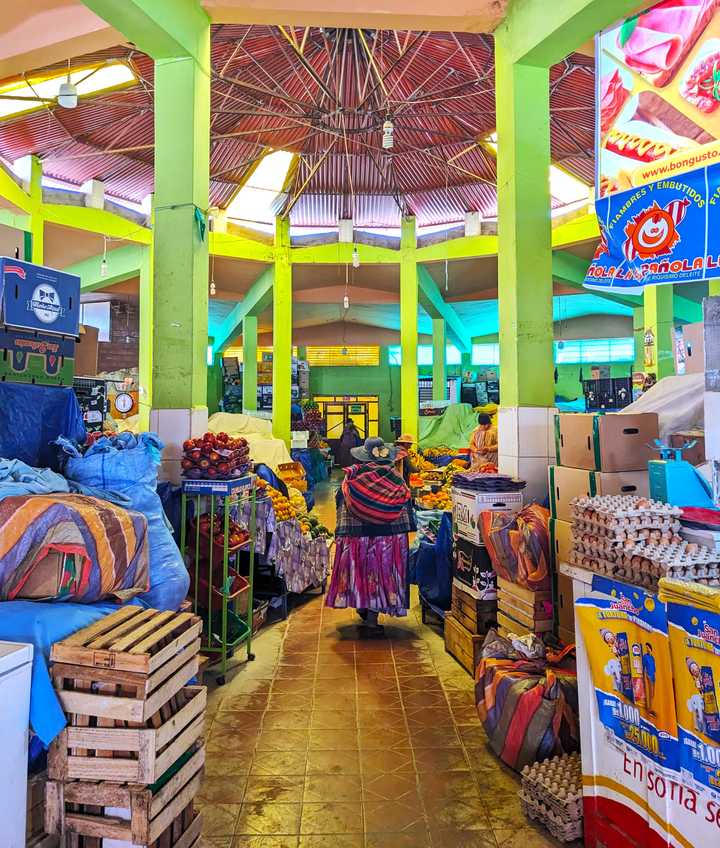 7. Copacabana, Bolivia - Cholita shopping at the market with her trusty aguayo
8. Isla del Sol, Lake Titicaca, Bolivia - Sunrise over Moon Island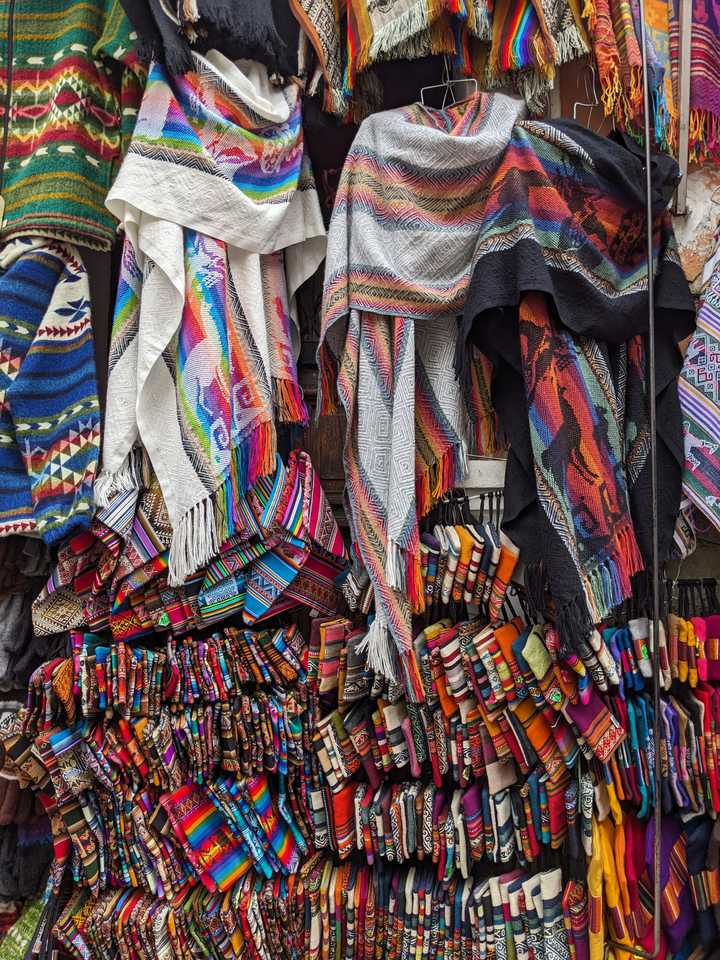 9. Witches' Market, La Paz, Bolivia - Ponchos and a plethora of fabrics on sale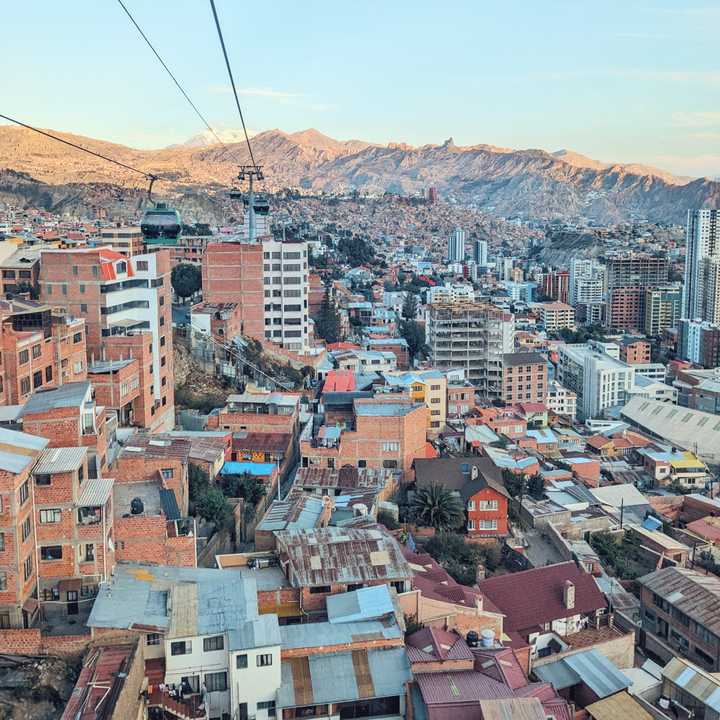 10. Teleférico, La Paz, Bolivia - The world's only urban cable car public transport network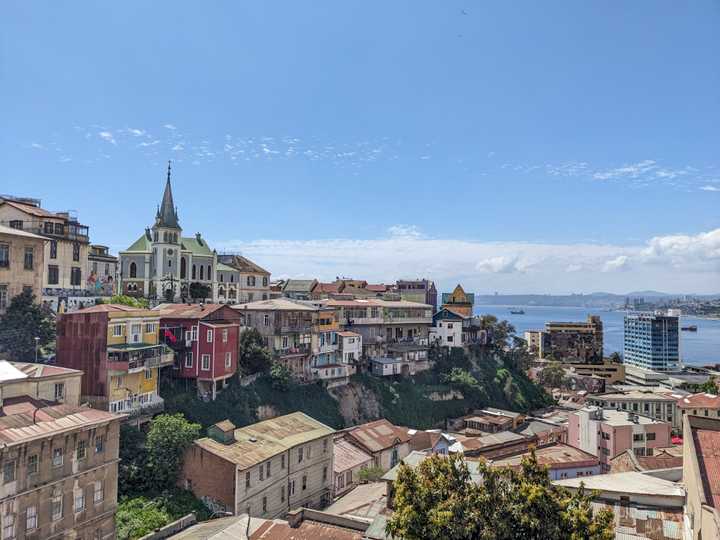 11. Valparaíso, Chile - Where corrugated iron, Oregon pine, adobe and street art combines
Sidenote: in creating this blog post I had to learn how to add in-line images to my posts too, which is just a matter of a few plugins and some very lightweight configuration following the official Gatsby documentation.